Metal Dispenser Stand
Auto Hand Sanitiser Stand
Lightweight Design
Promotes a hygienic and tidy work environment
HD Dispenser stand does not include dispenser (Sold separately)
Out of stock
Related Products
All Purpose Wipes. wiping cloth, strong and non-woven. Box of 100.
Instrument Presoak Cleaner. Neutral pH, non-corrosive formula helps facilitate manual cleaning. For use on all metals, plastics, glassware and rubber, including fiberoptic scopes. This product is not for use as a medical device sterilant or high level disinfectant. Carton of 2
Sale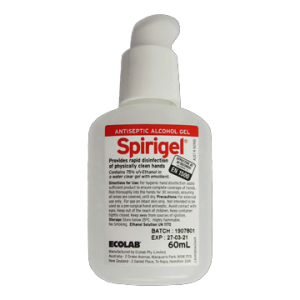 SPIRIGEL Hand Gel Alcohol Based 60ml Spirigel Contains 75% v/v Ethanol in a water clear gel with emollient. For use in health care settings. Recommended for use between patient contacts. For use by healthcare professionals, patients and visitors. Provides rapid disinfection of physically clean hands.
Disposable Bite Block Covers. Box of 300